We are delighted to introduce HIMMI and HISKI Trolls - the first ones in our collection of AUTHENTIC FAUNI TROLL VINTAGE REPRODUCTIONS.
We had not made any of these Himmi and Hiski Trolls since we left Finland in 1973. It took a long time, but we finally figured out how to recreate the look and feel of these Trolls, which were so popular throughout the 1960's. As you can see a little from these pictures, each Troll is truly unique. Each one is signed and dated.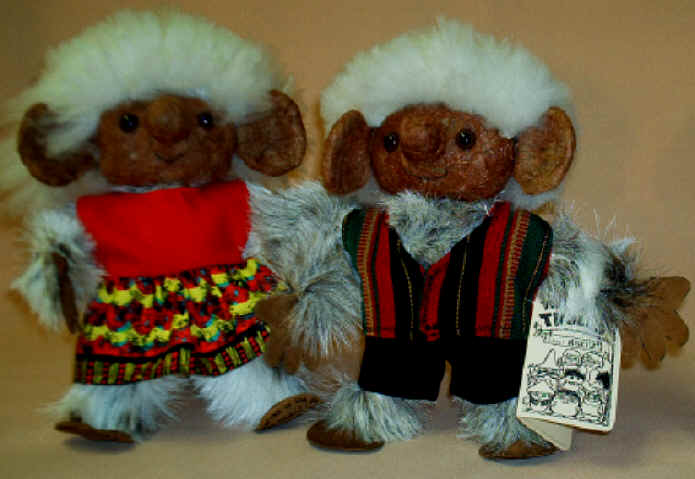 These Trolls are $35.00 each, plus shipping and handling as usual.
Please indicate your color preferences - we cannot promise to match exact prints shown here, but we will follow your color preferences.